Today is: Day 30 of
Pass IT On!
Easy Dinners. Who doesn't like that?
This is one of my Go To dinners. Why? Well...
1. It is easy.
2. Kids love it.
3. I usually have all ingredients
4. It is easy
I got it from
All Recipes
. I get their daily emails and quite often they end up as meals on our table. They are usually easy with normal foods, and kid approved. :) Win.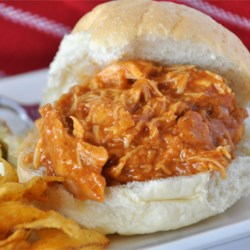 Ingredients
4 large

skinless, boneless chicken breast halves

1 cup

ketchup

2 tablespoons

mustard

2 teaspoons

lemon juice

1/4 teaspoon

garlic powder

1/2 cup

maple syrup
2 tablespoons

Worcestershire sauce

1/2 teaspoon

chili powder

1/8 teaspoon

cayenne pepper

2 dashes

hot pepper sauce, or to taste

(optional)

I don't measure all the ingredients per-say... but using this outline.. it always turns out good! You may want to have it ready for before or after Trick Or Treat :)